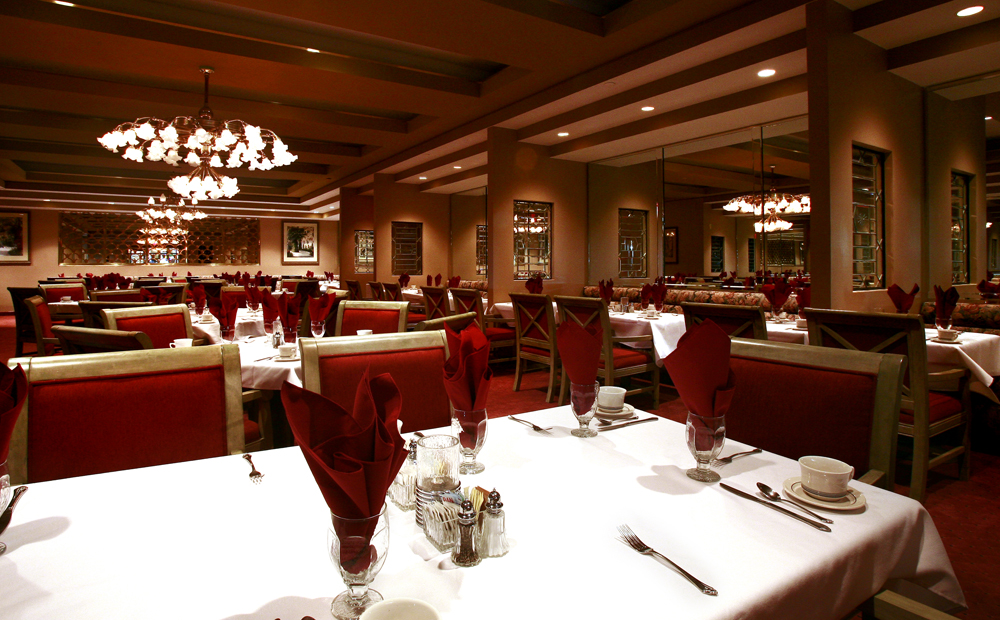 Located on the ground floor, 1912, The Restaurant is open from 6:30 am to 2:00 pm, then re-opens from 5:00 pm till 10:00 pm Monday through Saturday and is opened from 6:30 am till 2:00 pm on Sundays. Serving breakfast, lunch and dinner, 1912, The Restaurant is a favorite among locals who claim the Fried Green Tomato BLT is the best in the land and the Grand Central Salad is a must have.

In the restaurant you will find a number of interesting period antiques including the entrance's Biva doors, brought from a shop in London; a cast bronze French-style chandelier from a home in Philadelphia; beveled glass windows circa 1885 from a Victorian hotel in Scranton, Pennsylvania; and scalloped-shaped grill work from Lloyd's of London, now installed on the back wall of the restaurant.

In-Room service is available daily from 6:00 a.m. until 11:00 p.m.